Kim Major-George is a British printmaking artist. Her prints are inspired by myth and fantasy and also have elements of spirituality.
Major-George's work is of particular interest to me as she uses a wide range of additional media to enhance and embellish her prints. Foils, stitching, metallic threads and other materials give her work an ethereal, magical quality.
In addition to the bold style, Circle of Life embraces one of my favourite images, the natural (or Fibonacci) spiral. The subtle addition of gold accents the design, as do the delicate use of crackle and fine hairlines.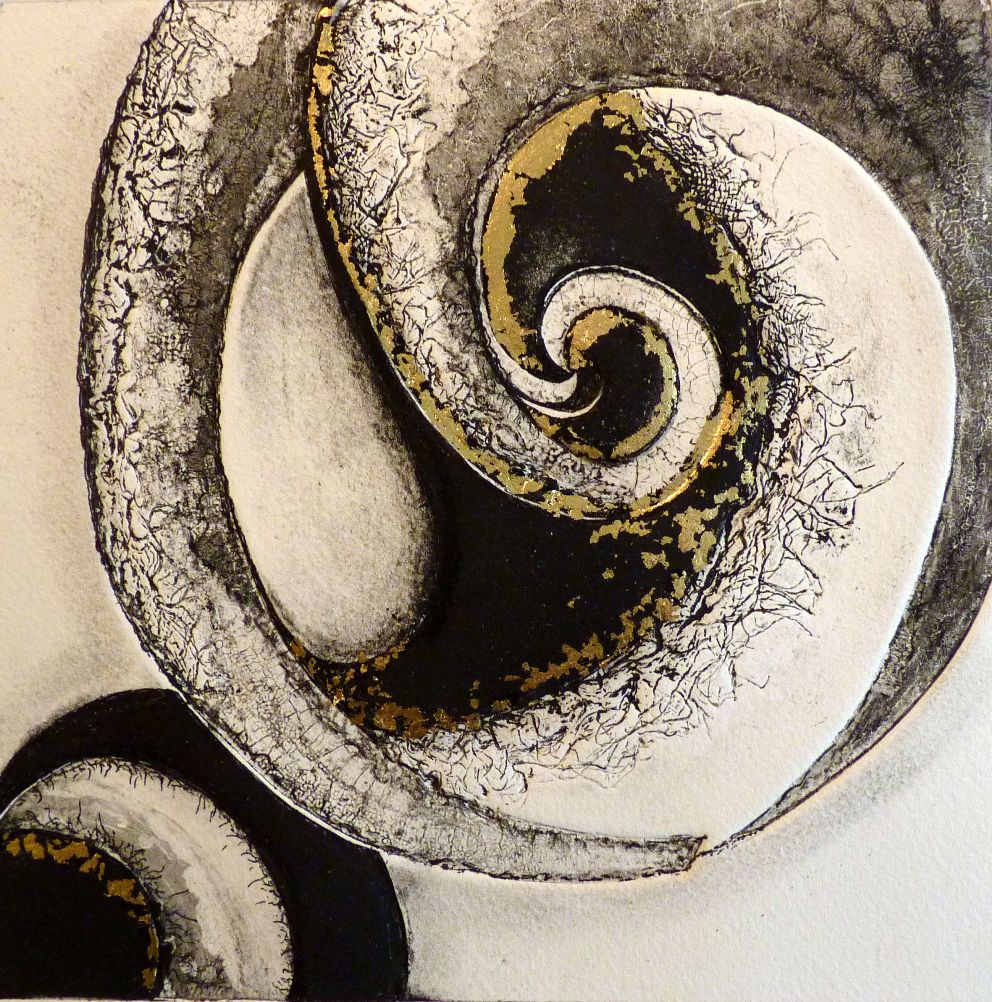 The Gaia series takes an ammonite-like image and, by breaking it up into 4 distinct images, makes it more dramatic and powerful. The use of a limited colour palette and texture, crackling, and shadowing, draws the viewer into the image.
Squares of Soul is a series in which a number of images (here, capture the light ruby) are reproduced. Each shares a core palette but introduces a harmonious central section with Major-George's signature gold embellishment. The different colours in the series are a useful reminder of how colour can give an image a completely different feel – warm/cold/inviting/seasonal/rich/stark – so many different emotions and interpretations. This is something I would like to explore further.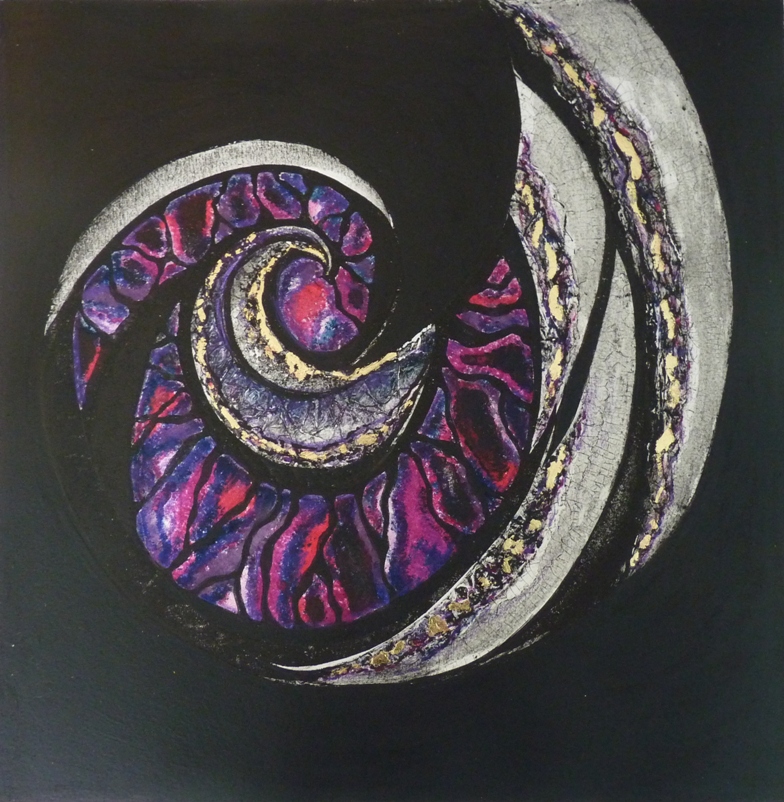 Majorgeorge.co.uk. (2017). Gallery – Kim Major-George. [online] Available at: http://www.majorgeorge.co.uk/gallery/ [Accessed 6 Apr. 2017].